Magic Cookies! for Android
Welcome to the world of Magic Cookies, a board game now available for Android on Google Play. The rules are simple: your must remove all the cookies from the tray, but be careful: touching any position will toggle it, and also the one above, below, to the left and to the right. New cookies will appear where there were none, and existing cookies in those positions will disappear.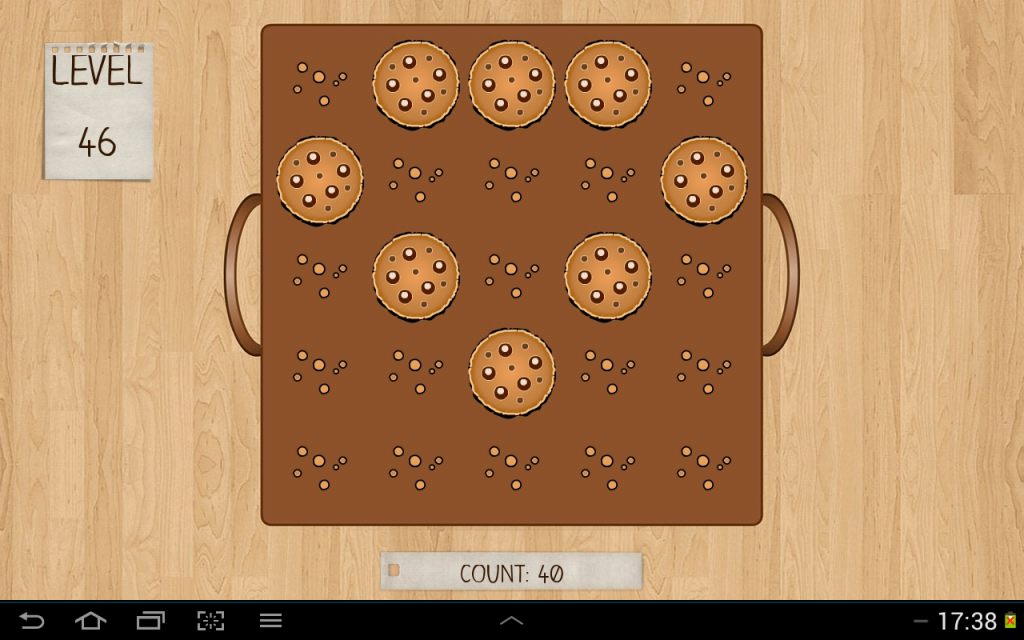 An Android board game written in Haskell.
The game features 60 levels of increasing difficulty. The first 10 levels are a warm-up to understand the game logic, and gets harder and harder every time. And, to make it even more challenging, you have a limited number of moves depending on the level's difficulty.
Do you have what it takes to get all the cookies and master the game? Then go ahead and prove you are the smartest player!
Feature requests and bug reports
We have done our best to test the game on multiple devices with real users. If something does not work or you think it could be done better, please drop us a line (support@keera.co.uk) or open an issue on our github project.
More games and contact
We are currently working on other games, and we have created a Graphic Adventure studio to create Point & Click games for desktop and mobile. To know more or if you would like us to develop a game for you, please get in touch (keera@keera.co.uk).
Follow us on Facebook and Twitter, and share our news with your friends. You should tell all your friends about the game! :)